Curate - CPG
The most advanced analytics for simulating and optimizing portfolio, assortment, and space strategies at the store level
What if you could discover assortment strategies that matter most to your shoppers and retail business, using store-level shopper insights with AI as your co-pilot?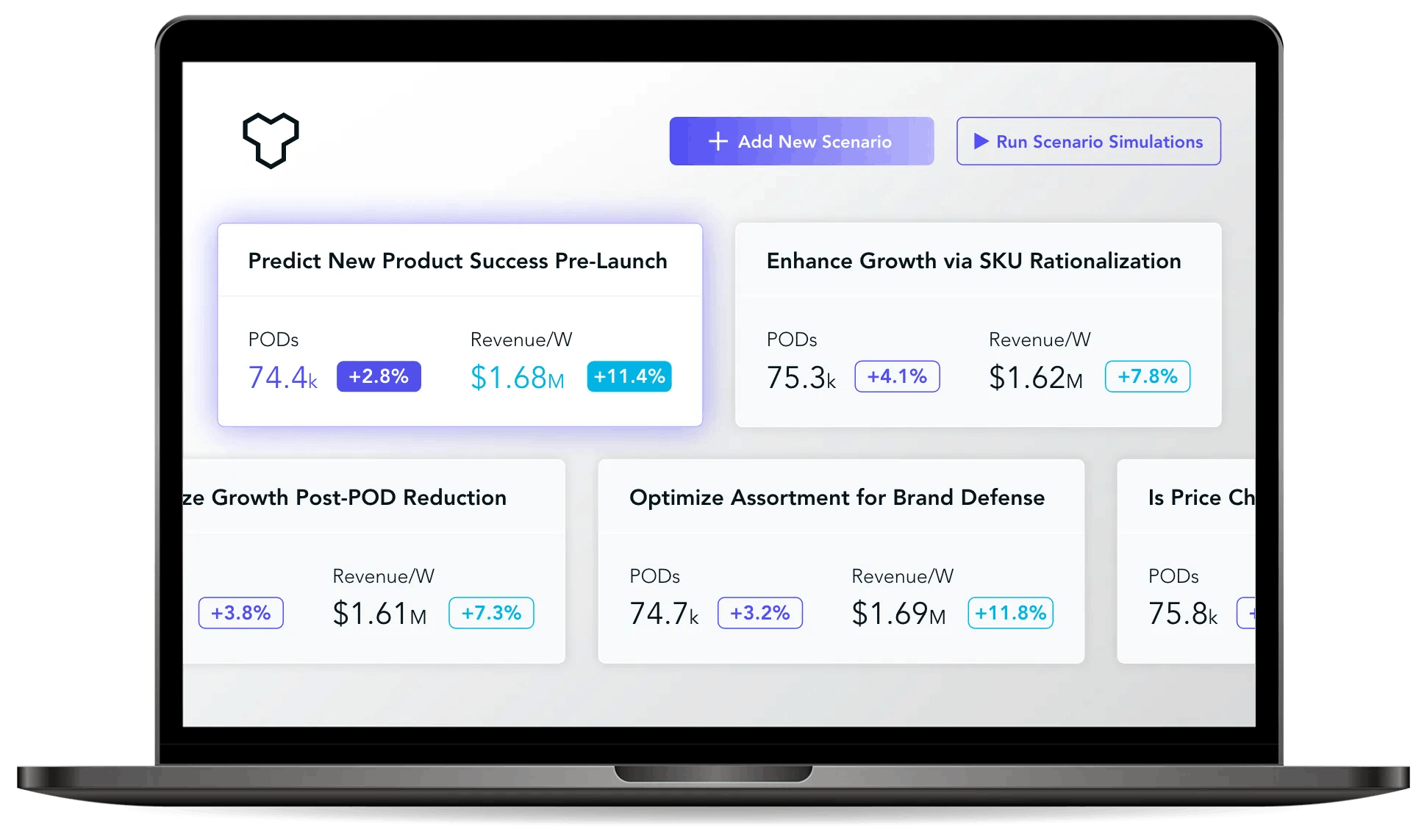 About HIVERY Curate
The Shelf Should Be At The Center Of All Decisions.Nothing Matters Unless It's On The Shelf
Why bother creating strategies if you are not considering the actual shopper behavior? Confidence in assortment plans is crucial for CPG manufacturers when dealing with retailers. HIVERY Curate harnesses AI to provide hyper-local, retail-specific store-level insights, enabling you to identify growth opportunities previously impossible with complete transparency. You can simultaneously simulate and qualify dynamic strategies with real-world constraints, aligning with your brand portfolio and retailer goals.
features
One solution, many applications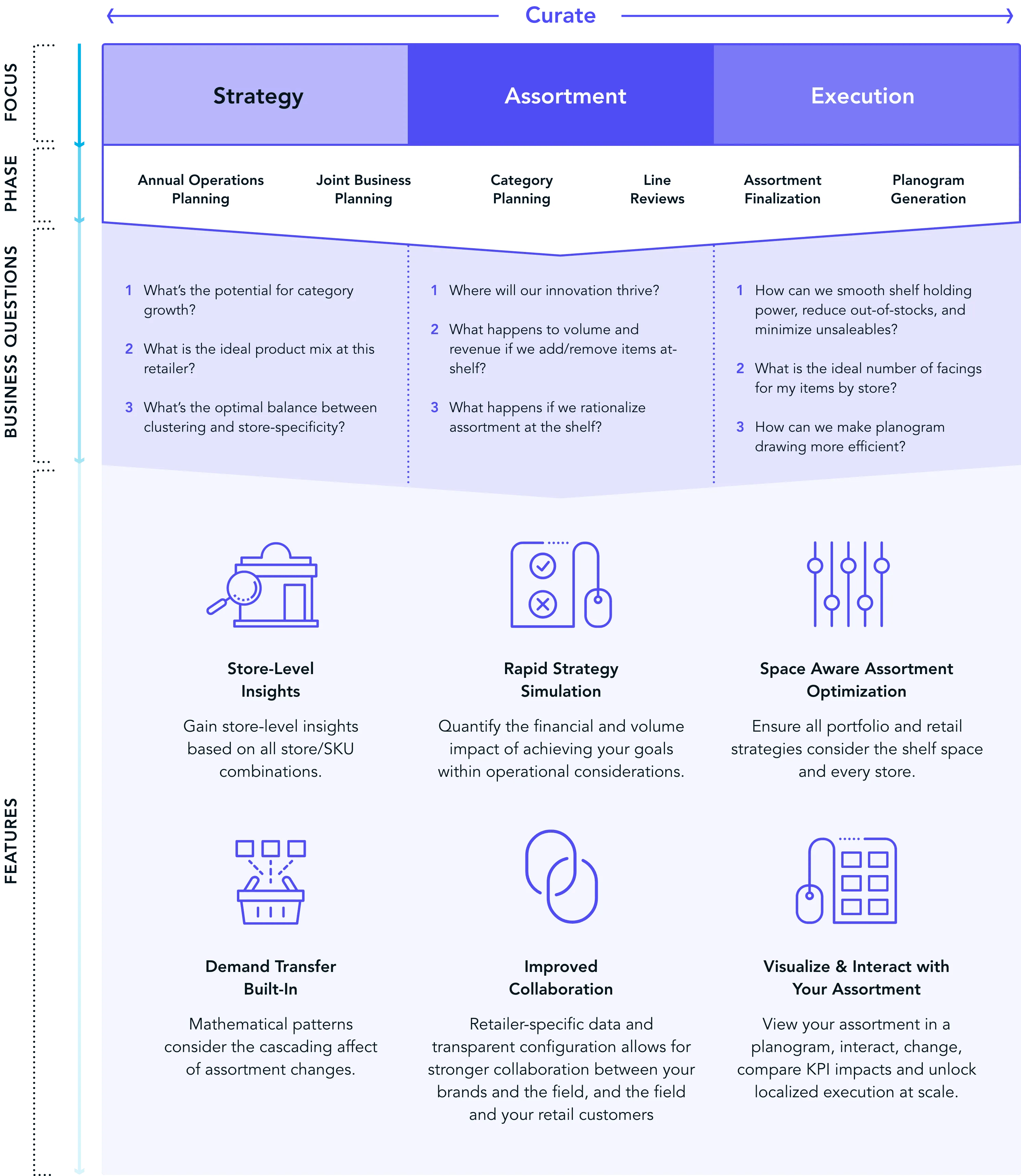 Process
How the Curate engine works

Talk to our experts and see a demo